2010 West End
PROSPECT INTELLIGENCE, RENDERING, WEBSITE DEVELOPMENT, UNIT DISCOVERY EXPERIENCE, 3D FLOOR-PLANS, DIGITAL ADVERTISING, SEARCH ENGINE OPTIMIZATION
Conquering a new market with unprecedented consumer insights and digital engagement.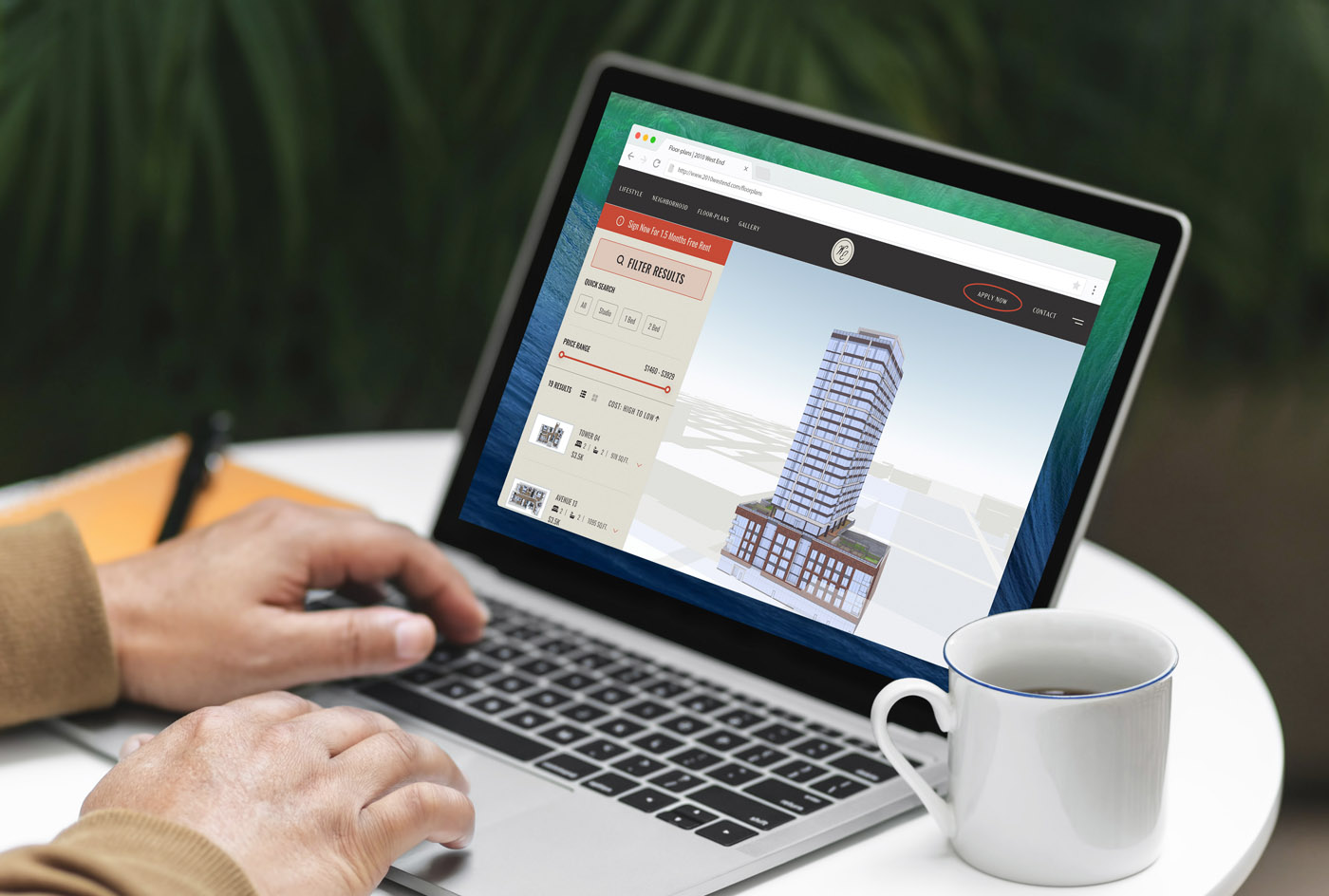 INTRODUCTION
No Presence? No Problem.
As the developer's first foray into Nashville, the 2010 West End team needed a deep understanding of the local renter market to inform decision making throughout the process. And when the building's delivery schedule was suddenly pushed up, a high-performing, custom website and digital campaign was needed in half the time.
SOLUTION
Data-driven emotional connection, into the digital realm.
Highform's Prospect Intelligence provided all stakeholders a deep understanding of psychographics and consumer behavior of in-market renters at the neighborhood level. This allowed for informed decisions throughout all aspects of development and marketing. In web development, Highform tailored a digital journey to the unique touch-points of the project's true demographic, launching in record time.
RESULTS
Outperforming client benchmarks across the board.
Just one month after launch, 2010 West End already enjoys a vast increase in user retention, engagement, and conversion rates, while hyper-targeted digital advertising informed by Highform Prospect Intelligence delivers a lower cost per lead.
Longer Session Duration
Compared to client benchmark.
More Engagement Per Paid Session
Compared to client benchmark.
Lower Cost Per Click
Compared to client benchmark.