Broadway Chapter
RENDERINGS, ILLUSTRATION, WEB
An early start on pre-leasing with a wide range of marketing assets for this luxury Fort Worth, TX community.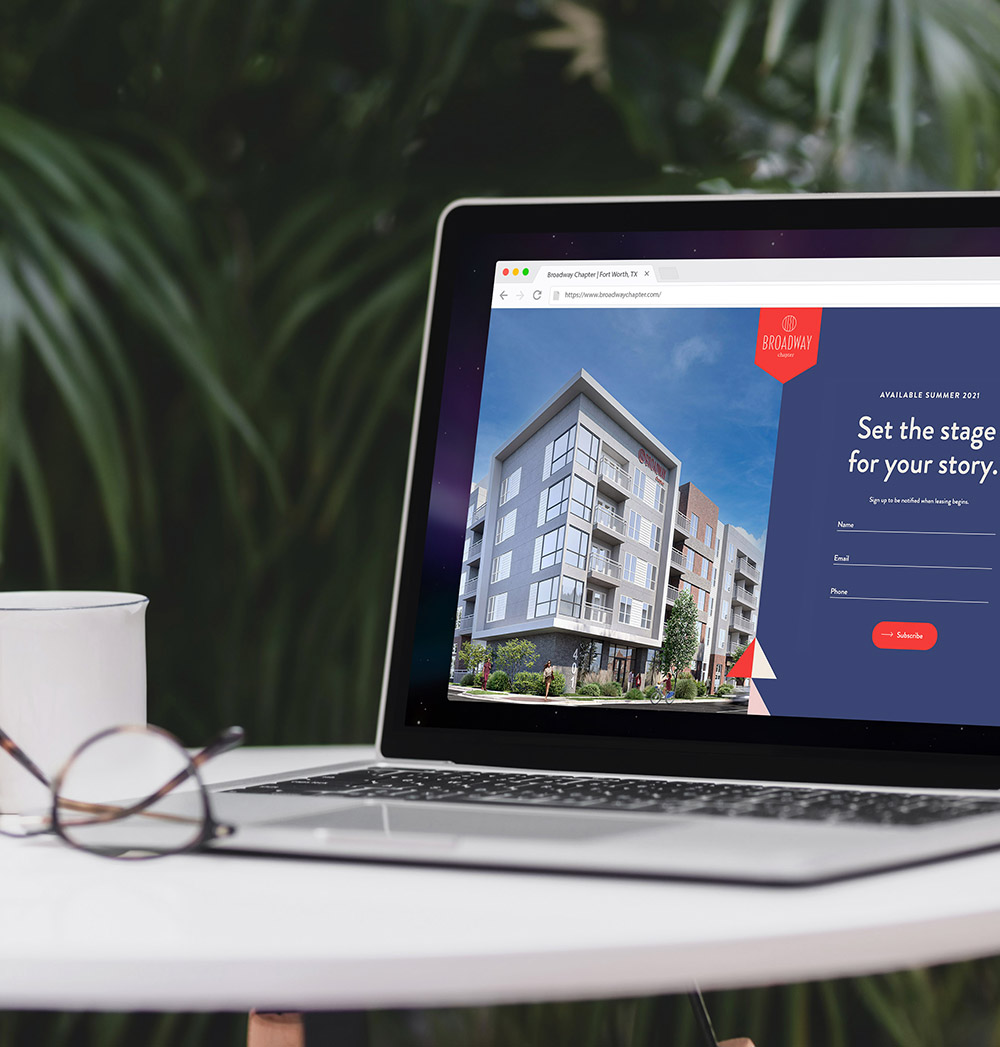 INTRODUCTION
Beautiful spaces demand beautiful marketing.
Broadway Chapter exudes a certain refinement rarely found in mid-rise multifamily communities. Packed with gorgeous features including a cobalt library, resort-style courtyard, and stunning, oversized living spaces, our client, CRG, needed digital assets that perfectly capture the spirit of the community.
SOLUTION
Functionality Meets Fidelity.
Highform rendered 12 unique spaces throughout Broadway Chapter with hyper-realism, specifically targeting features and compositions that prospect data showed would resonate with the target renters in the immediate submarket. To support early efforts, we created a minimalist, yet beautiful, landing page to disseminate these visuals, pique consumer interest, and drive qualified leads.
RESULTS
Surging traffic, surging lead generation.
Photo-realistic renderings, paired with a beautiful, responsive temporary web experience increased consumer confidence in the project, thereby inspiring prospect confidence. This led to a dramatic increase in web traffic and passive lead generation.
Individual Elements Modeled
From hundreds of reference files
Photo-Real Renders Created
Highlighting units and amenities
Increase in web traffic
Month-over-month growth, 2021